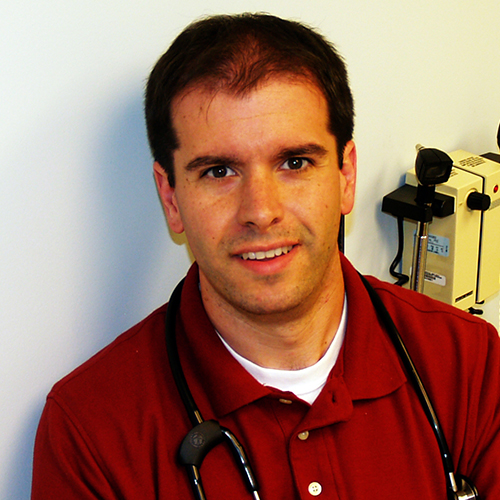 Dr. Daniel S. Longyhore
Associate Professor
Pharmacy Practice
Stark Learning Center
(570) 408-4294
Longyhore, Daniel S.
Daniel S Longyhore received his Doctor of Pharmacy Degree from Wilkes University and completed post-graduate residency training at Palmetto Health Richland in Columbia, South Carolina and the St. Louis College of Pharmacy/Mercy Family Medicine in St. Louis, Missouri. He is currently an Associate Professor in the Department of Pharmacy Practice in the School of Pharmacy and the Director of the Pharmacy Residency Teaching & Learning Program. Dr. Longyhore will receive his Master's Degree in Education in December 2015 from Wilkes University. He is also a faculty member with the American College of Clinical Pharmacy's (ACCP) Teaching and Learning Academy and former Chair of the Ambulatory Care PRN. His education interests include performance-based assessment, curriculum design & assessment, and instructional design.
Dr. Longyhore is a Board Certified Ambulatory Care Pharmacy (BCACP) and serves as an instructor and planning committee member for the ACCP Updates in Therapeutics Board Preparatory Course for Ambulatory Care. He is a member of the iForumRx editorial advisory board and Eastern States Residency Conference planning board. He is a faculty member for both the Post-Graduate Year 1 (PGY-1) Pharmacy Residency Program and Internal Medicine Residency Program (non-physician) at St. Luke's University Hospital and ambulatory care preceptor for the pharmacy residency program at St. Luke's and Hartzell's Community Pharmacy Residency. His practice interests include disorders of the endocrine system (osteoporosis, diabetes), cardiovascular risk reduction, and implementing strategies for evidence-based practice at the point-of-care (Information Mastery).
Education and Training
Doctor of Pharmacy, Wilkes University School of Pharmacy, Wilkes-Barre, Pennsylvania
Pharmacy Practice Residency, Palmetto Health Richland, Columbia, South Carolina
Family Medicine Residency, St. Louis College of Pharmacy & Mercy Family Medicine, St. Louis, Missouri
Certificates and Certifications
Board Certified Ambulatory Care Pharmacist (BCACP)
Registered Pharmacist, Pennsylvania & South Carolina
Registered Pharmacist Immunizer, Pennsylvania
Selected Teaching
Pharmacotherapy of Endocrine Disorders
Information Mastery
Teaching and Learning Program Director
Selected Scholarship
Instructional Design methods
Longyhore, D. S. (2014) Just the flax, ma'am. does flaxseed lower blood pressure. iForumRx.org
Longyhore, D. S. (2015). Rheumatology and bone/joint disorders. Updates in the therapeutics: ambulatory care pharmacy preparatory review course. ACCP Pharmacy. Lenexa, American College of Clinical Pharmacy: 1-99 -91-174.
Ren, Y. R., R. Menak, et al. (2014). Potentially inappropriate prescribing of inhaled corticosteroids in COPD patients. American Society of Health-System Pharmacists Midyear Clinical Meeting. Anaheim, CA.
Zagar, B. and D. S. Longyhore (2014) Evaluating the association between vitamin B12 deficiency and peripheral neuropathy in patients with diabetes. International Journal of Medicine & Pharmacy 02,
Selected Service
American College of Clinical Pharmacy (ACCP) Ambulatory Care PRN (past chair)
ACCP Ambulatory Care Preparatory Course, Lecturer & Planning Committee