2018 Pennsylvania Pain and Addiction Summit
Join the leaders at the forefront of the opioid crisis in our region for the Pennsylvania Pain and Addiction Summit on April 20, 2018, featuring special keynote speaker, former New York Mets All-Star pitcher Dwight 'Doc' Gooden.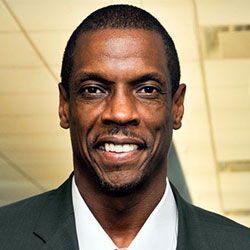 Dwight "Doc" Gooden was one of baseball's brightest stars of the 1980s. Making the big leagues at only 19, his 1984 freshman year as pitcher with the Mets was highlighted by an amazing 276 strikeouts for the season. Over the next two decades, however, his addiction to alcohol and cocaine, time in jail, and divorces were all aspects of his high-profile downward spiral. During the lunch session keynote, Gooden will share details of his successes, his failures, and his road from addiction to recovery.
THE OPIOID EPIDEMIC
"Overdose deaths, particularly from prescription drugs and heroin, have reached epidemic levels, now making drug overdoses the leading cause of death for Americans under the age of 50," according to the U.S. Drug Enforcement Administration. Locally, overdose deaths in Luzerne County have increased every year, with an all-time high of 155 in 2017. This scourge of drug addiction shows no sign of abating any time soon.
ABOUT THE CONFERENCE
During this full-day conference, medical, legal, and law enforcement professionals will discuss the current state of the opioid crisis, share methodology and interprofessional approaches to deal with critical issues, and identify opportunities to approach the treatment of pain and substance abuse. Education hours will be provided.
MORNING SESSION: $75 (does not include lunch)
AFTERNOON SESSION: $75 (does not include lunch)