Our Sponsors

The institution we know today as Wilkes University began in 1933 when Bucknell University established its Junior College in Wilke -Barre, Pennsylvania. Bucknell University Junior College (BUJC) attracted eager, highly motivated, and able young persons, virtually all of whom were the first members of their families to benefit from higher education.
Wilkes University further distinguished itself in 1996 when the eagerly anticipated School of Pharmacy opened. Three years later, through a generous gift from Mrs. Geraldine Nesbitt Orr, the Nesbitt School of Pharmacy at Wilkes University was established. In 2004, the Jay S. Sidhu School of Business & Leadership opened its doors with a unique program that emphasizes not only business skills, but also the value of cognitive and emotional intelligence.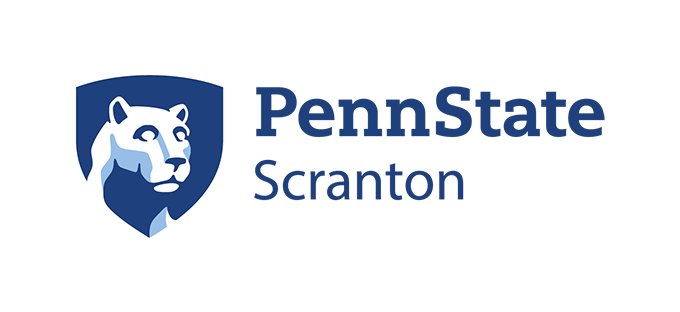 Penn State Scranton is committed to preparing students for professional success through engaged learning and hands-on, real world experiences that provide the skills they need to succeed in today's diversified business world. Through the campus' involvement with the Family Business Alliance, students get the opportunity to meet, network with, and learn from some of the region's most respected business owners, leaders and professionals.
The Linde Family Business Mentoring Program, an expanded learning program for qualifying junior- and senior level baccalaureate students at PSWS, further enhances their educational experience through advanced instruction and participation in special programs and projects while helping to bridge the gap between academia and the business world. PSWS currently offers 12 bachelor's degrees, four associate degrees and the first two years of over 160 Penn State degrees.
Baker Tilly
Baker Tilly Virchow Krause, LLP is a nationally recognized, full-service accounting and advisory firm whose specialized professionals connect with clients and their businesses through refreshing candor and clear industry insight. With approximately 2,500 employees across the United States, Baker Tilly is ranked as one of the 12 largest professional services firms in the country. The firm has a strong local presence with 100 professionals, serving family owned businesses throughout northeastern Pennsylvania from its Wilkes-Barre and Williamsport offices. Visit www.bakertilly.com or contact Charlie Morgan at 570-820-0119 or email charles.morgan@bakertilly.com.
Baker Tilly Vantagen
Baker Tilly Vantagen is a visionary Human Resources firm- a business partner that balances people, technology and strategy to create a high-touch client experience. Their mission is to foster a client experience based on honesty, integrity, and accountability that reflects and respects the priviledge of serving their clients. Baker Tilly Vantagen has been providing complete employee benefits administration and human resources consulting services to clients representing a variety of industries for over 20 years.Their Client Service Commitment is "We Share Your World" to build a genuine connection with their clients, to understand the needs of the business and provide exemplary service with value and support.
M&T Bank
Established in 1856 as Manufacturers and Traders Bank, today M&T Bank Corporation is one of the 20 largest independent bank holding companies in the U.S., with assets of more than $69 billion and more than 800 branches, 1,800 ATMs and 15,000 employees located in New York, Pennsylvania, Maryland, Washington D.C., Virginia, West Virginia and Delaware. With a longstanding tradition of careful, conservative and consistent management, M&T has generated positive earnings and positive capital—despite the ongoing turbulence in the economy. Contact Sandy Chickeletti, Corporate Banking at (570) 831-8894 or visit www.MandTBank.com.
Wilmington Trust, an M&T Bank Affiliate

WT Conference Write Up: Wealth Advisory Focus 150 words or less Wilmington Trust has been serving successful individuals, families, businesses, and endowments and foundations for more than a century. We bring a unique blend of knowledge, experience, and resources to every client relationship, offering a high caliber of service from a team of skilled and seasoned professionals. Wilmington Trust is a premier provider of wealth and institutional client services for M&T Bank, one of the most financially sound and successful companies in the U.S. financial services industry. Through our Wealth Advisory business, we serve clients in all 50 states and numerous countries with sophisticated planning and wealth transfer strategies, investment management, trust, family governance, and family office services. With more than 100 years of fiduciary expertise, we manage relationships with a long-term view to help safe keep your family's legacy. Contact: Ed Barone, Private Client Advisor 570-327-2155
Rosenn, Jenkins and Greenwald, L.L.P.
Rosenn, Jenkins & Greenwald, L.L.P. is Northeastern Pennsylvania's largest law firm, entering its 60th year in business. The firm is committed to providing clients with results-oriented legal services and personalized attention. With offices in Wilkes-Barre and Hazleton, the firm specializes in family-owned businesses, assisting clients with purchase and sale transactions, estate planning, succession planning, commercial and real estate transactions, employment law, environmental matters (including oil & gas contracts), tax matters, regulatory compliance and litigation. For more information, contact: Paul T. Rushton, Corporate; Alan S. Hollander, Estates & Taxes; Robert D. Schaub, Litigation (including Personal Injury); Lee S. Piatt, Business; and Mark A. Van Loon, Real Estate. They can be reached by calling (570) 826-5600 or on the Internet at www.rjglaw.com. Our Personal Injury team can be reached by calling (570) 826-5600 or on the Internet at www.personalinjuryinpa.com.
Linde Family Business Mentoring Program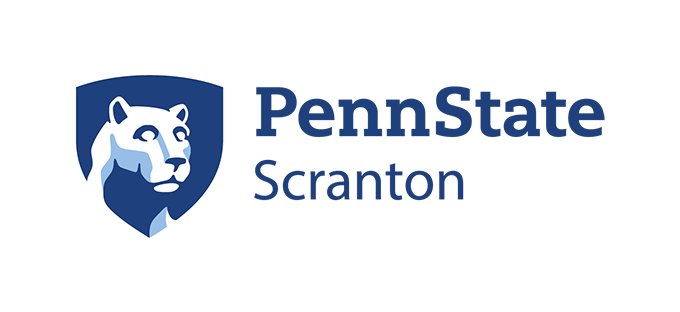 The Linde Family Business Mentoring Program at Penn State Worthington Scranton is specifically designed for junior - and senior - level baccalaureate students to enhance their educational experience. The program, established through the generosity of Eric and Mary Anne Linde, expands the students' learning through advanced instruction and participation in special programs relating to a variety of business fields, such as management, marketing, finance, entrepreneurship and leadership. During the second year, each student is matched with a high-level professional mentor in his or her field of interest. Penn State Worthington Scranton, located just off Interstate 81 in Dunmore, offers master's, baccalaureate and associate degree programs along with the first two years of over 160 Penn State majors.